PermaSteel Fencing
Designed with affordability, style and durability in mind, PermaSteel steel fencing is a perfect choice for those wanting a high-quality steel fence at an affordable price. PermaSteel Fencing is available in a variety of colours, is built tough for the Australian climate and is more affordable than other steel fences on the market.
Our installers are experts in working with PermaSteel Fencing. Choose Sydney Timber Fencing and PermaSteel Fencing and you can have a stylish, durable and Australian-made fence installed for less than you expected.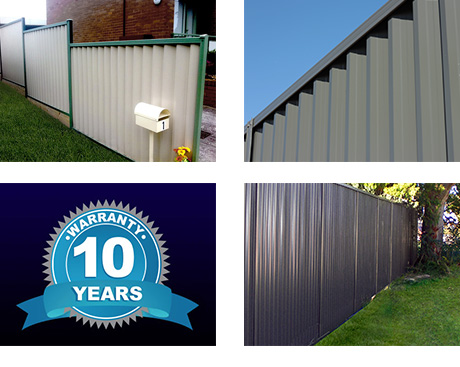 There are many benefits why people are choosing PermaSteel steel fencing:
At Sydney Timber Fencing we work alongside our clients throughout the entire fencing process, starting with the free quote and assessment through to the installation and completion of the project, to ensure our customers end up with the most suitable fence for their individual needs.
PermaSteel Fencing's 10 Year Warranty:
PermaSteel backs their product with a 10 Year Warranty. Your new PermaSteel steel fence installation is guaranteed by Sydney Timber Fencing as all work is carried out by fully licensed and insured tradespeople. With Sydney Timber Fencing you will have the peace-of-mind of knowing that your new fence is both stunning and secure for years to come.
If you would like to speak to one of our qualified and experienced team at Sydney Timber Fencing, please contact us today.